Bass Classes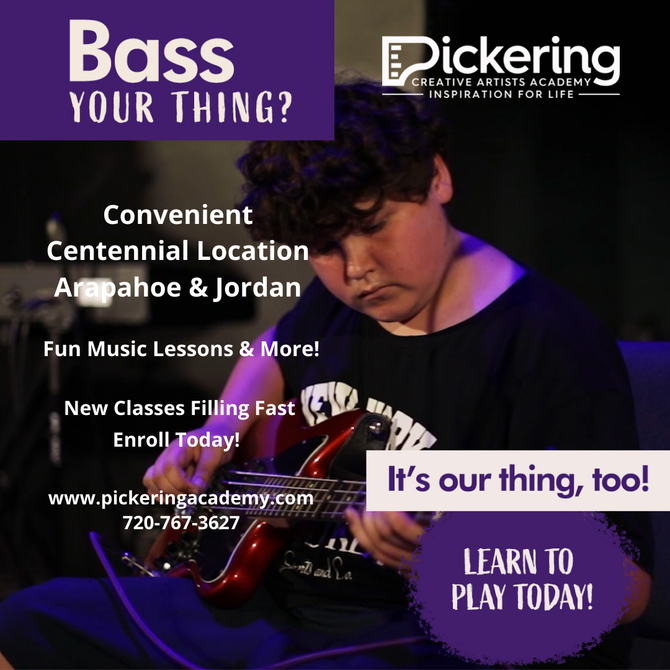 Classes for Kids, Teens, & Adults!
Have fun. Make friends. Be Inspired.
Our classes are fun! From the Blues to Billie Eilish, we do it all!
"

It's not a chord until I play a "C"! - Sting / I never realized how the notes I play can impact every other note being played. That's power!" - Zoe Warren
BASS CLASSES FOR ALL AGES AND ABILITY LEVELS
PICKERING CREATIVE ARTISTS ACADEMY bass classes are vastly different from traditional conservatory lessons that most students end up dreading. At PICKERING CREATIVE ARTISTS ACADEMY we take a fun, innovative and contemporary approach to music education. Our goal is to inspire student's love for the bass by teaching them to play popular SONGS THAT THEY WANT TO LEARN while implementing basic concepts and skills like finger placement, scales, chords, rhythm, and groove. Our core philosophy is that contemporary performance-based music education is the best way to inspire students, gain musical proficiency, and encourage a passion for music. All of our lesson programs include a performance aspect.
MAKE FRIENDS WHILE MAKING MUSIC! 
MUSIC IS A GROUP SPORT! There are SO MANY benefits to learning with others, not to mention making lifelong friends in the process.
Class Schedule: 
Mondays: 4:00pm, 5:00pm, 6:00pm
Tuesdays: 5:00pm, 6:00pm, 7:00pm 
Wednesday: 3:00pm, 4:00pm, 5:00pm
Thursdays: 4:00pm, 5:00pm, 6:00pm
Saturdays: 10:00am, 11:00am, 12:00pm, 1:00pm
Private lessons also available. Email lessons@pickeringacademy.com or call 720-767-3627 for availability.