Lock in Your Lesson Schedule Months in Advance! 
I have good news! You now have the option to schedule your weekly lesson days and times months in advance. Your monthly billing will remain the same - payment only one month at a time! 
Most students prefer to attend lessons on a regular weekly basis - same day of the week and same time of day. Previously, only 4-5 lessons could be scheduled in advance. 
Students can now use the "Recurring" option when scheduling lessons to secure dates and times up to 24 weeks in advance! To use this new feature, simply follow the guide below when scheduling your next set of lessons! 
Step 1: When scheduling your lesson, choose your preferred day & time and then select the new "Recurring" option.
Step 2: Choose the number of weeks you want to reserve in advance from the "Times to Repeat" drop down menu then click the "Add Recurring Times" button.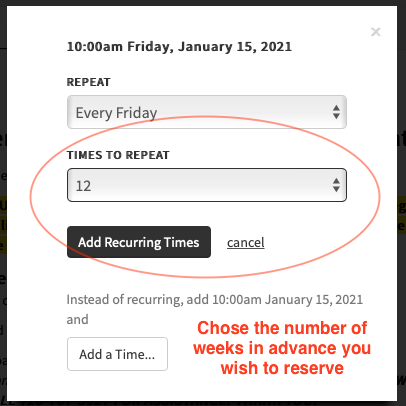 Step 3: Your lesson days & times are displayed. You can delete any of these if needed.
Step 4: Complete your scheduling process. Billing will continue on a monthly basis. No advance payment for additional weeks required!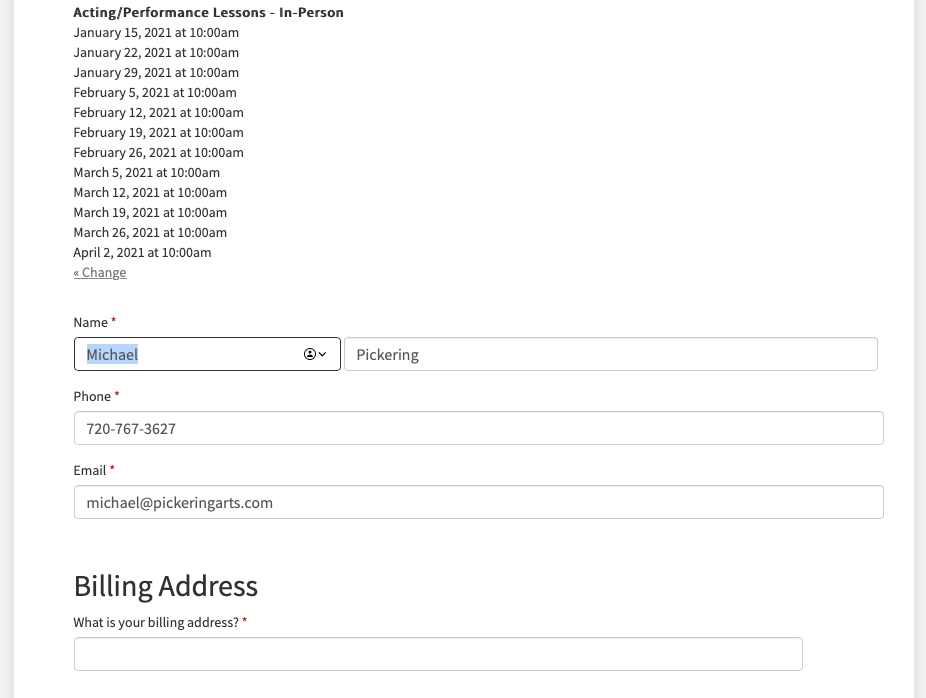 Questions? Contact Michael at michael@pickeringarts.com or 720-767-3627. Happy scheduling!!