Video Production • Hollywood in Your Hand!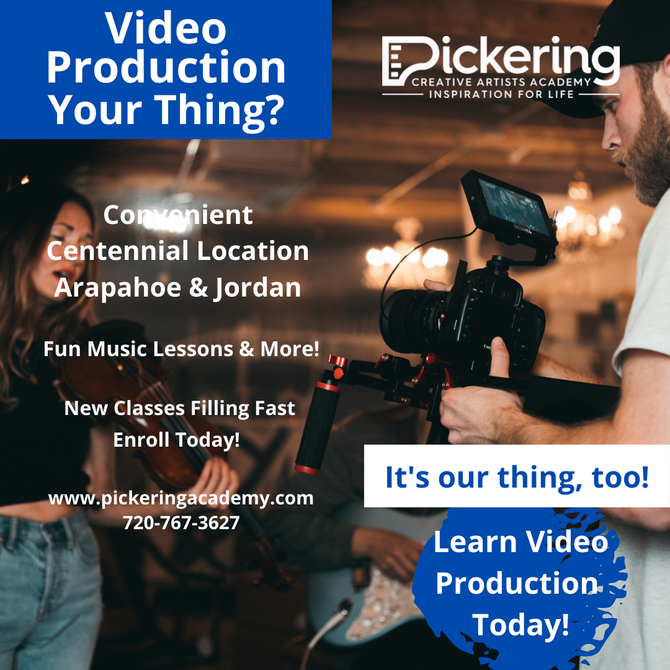 Classes for Kids, Teens, & Adults!
Have fun. Make friends. Be inspired.
Video Production is both art and science. With your phone or tablet you have Hollywood in Your Hand! Learn the fundamentals (and some secret sauce) to make the most of your digital storytelling - Youtube, IG, and Tik-Tok will never be the same again!
"

I am amazed at the video producing and storytelling tools I have in my handheld device! I never knew I could do SO MUCH! My vids look & sound like they're straight out of Hollywood!" - Zach Williams
VIDEO PRODUCTION • HOLLYWOOD IN YOUR HAND!
PICKERING CREATIVE ARTISTS ACADEMY offers VIDEO Production Lessons and Services. Lessons and services focuses on developing critical storytelling skills with particular emphasis on scripting, shooting, editing, and special effects with the use of inexpensive tools available to everyone. analyzing recording and mix techniques in the context of the popular music mix. PICKERING CREATIVE ARTISTS ACADEMY Video Production Classes are designed for hands-on study of modern digital storytelling techniques, oriented toward creators with the desire to record themselves and others in hybrid home studio and location environments. Our core philosophy is that contemporary performance-based creative education is the best way to inspire students, gain creative proficiency, and encourage a passion for storytelling. All of our lesson programs include a performance aspect.
MAKE FRIENDS WHILE MAKING MOVIES!    
VIDEO PRODUCTION IS A GROUP SPORT!  There are SO MANY benefits to learning with others, not to mention making lifelong friends in the process.   
Video Production Class Schedule
Mondays: 6:00pm, 7:00pm
Tuesdays: 6:00pm, 7:00pm
Wednesdays: 6:00pm, 7:00pm
Thursdays: 6:00pm, 7:00pm